Steel Posts, the savvy choice for fences and gates in Sydney
If you're looking for a fence that will last, should you go with solid timber posts or steel? Timber is the traditional choice and provides classic charm to any yard. But although it's a natural material, over time rot can set in – meaning costly replacements further down the line. Steel however has greater longevity but comes at an increased cost upfront – so does this extra price tag mean good value in the long run? It's something worth considering when making your decision!
When building out a fence or installing gates, the posts' longevity should always be considered. Treated pine is designed to protect against rot and termite attack. Still, with concrete as an almost universal base for modern fences, hardwood posts receive this same protection from dirt contact – dramatically reducing their risk of decay. Unless there's concern about high levels of termites in your locality, you may find that hardwood outlasts treated pine if correctly installed!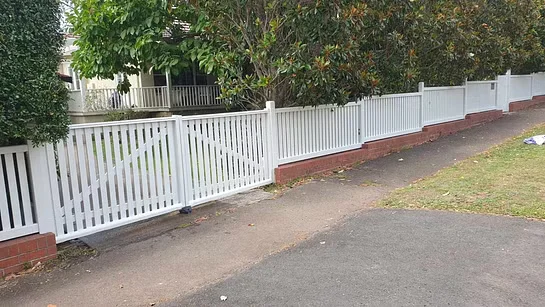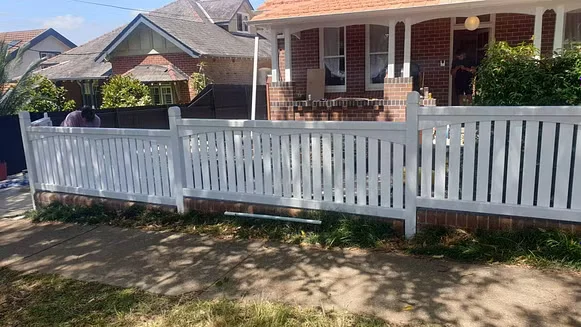 Investing in Steel Posts for your project ensures superior, long-term durability against extreme weather conditions and rust. Galvanised to last up to 100 years with minimal maintenance – three or four times the life of timber posts! 1000+ installations demonstrate that Craft in Wood has been making the right choice when it comes time for you and Sydney's lovely climate. With all these benefits plus a near-indistinguishable look once painted – why wouldn't top builders and savvy homeowners opt for such finessed steel?
Steel posts are the perfect choice when installing a hardwood fence or setting up large, automated swing gates. They have impressive load-bearing capabilities that can handle even the strongest forces with ease!
Add to that if you considering adding lighting or an intercom to your posts, the hollow posts make the installation of cabling a breeze when compared to timber posts and the holes will not compromise the integrity of the steel posts.
Steel posts can offer century-long stability yet the timber fence or gate will likely need to be replaced at some point. Fortunately, with Craft in Wood designed and manufactured fences and gates, this process is simple and efficient as it merely involves removing the old fence panels before installing the replacement fence panel(s) – no mess or hassle required! Plus you'll forego any labour costs associated with digging new holes. Sounds pretty good right?
Craft in Wood ensures your investments last a lifetime by offering quotes including heavy gauge steel posts – providing an unbeatable combination of durability and longevity!