Timber, eco timber and aluminum horizontal slat fences for the modern front yard
Modern houses in many suburbs of Sydney are increasingly designed with rigid shapes and angles – subsequently inspiring a new wave of stylish fence designs. Though picket fences have long been the go-to for premium front gates, horizontal slat fencing is becoming more popular by the day! Recently available in treated pine (dressed and primed), luxurious hardwoods like Ironbark or Merbau to sleek steel/aluminum varieties – there's something special about this trend that brings each material its own unique advantages.
Dressed pine is an incredibly strong and durable material, but it won't reach or display its full potential until it's painted. Slats are pre-primed to make painting easier. Painting with Dulux Weatehrshield every 4 to 5 years will keep the fence looking as good as new.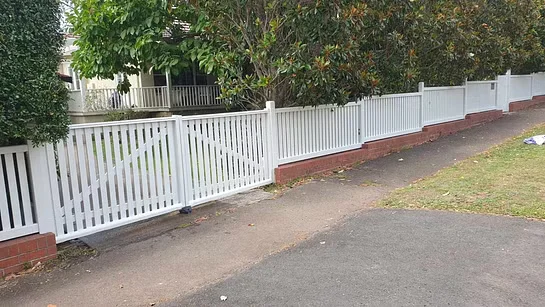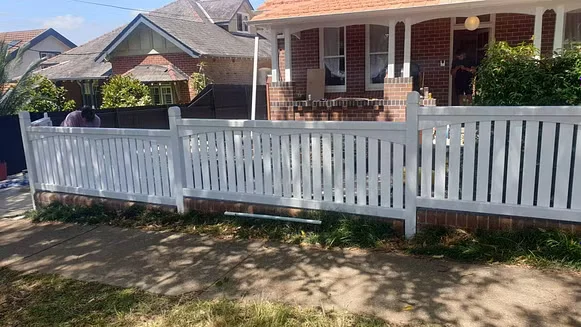 Alternatively, why not go for hardwood timber slat fencing? It's the same product used in most decking projects – just cut differently so both sides of your fence look smooth! Not only will this give you a stunning finish, it requires similar maintenance to a hardwood timber deck. Installing a horizontal slat hardwood fence sounds beautiful–until the tannin starts bleeding! After basking in sunshine, subsequent rain or hosing down can cause the sap to leak from your timber and stain walls, concrete or tiles below. So if you choose hardwood for your outdoor scene, be mindful of where it's positioned; otherwise leaching will keep happening and could create some serious problems.
All timber solutions though are expensive at first glance, but with routine maintenance (painting or oiling) will remain looking new and fresh for a long time to come.
Eco timber is a revolutionary product, made from recycled plastic bottles and designed to mimic the look of hardwood. It costs more than traditional wood but offers an attractive alternative with little maintenance required; no staining or treating your surfaces! But don't be fooled: up close, you'll still feel like it's 100% plastic and in the summer heat will be hot to touch, so choose wisely!
Aluminium slats exude modern sophistication and come in an array of widths, spacing, and Powder Coated (painted) Colorbond colours. With their stylish looks to impress the neighbours yet no maintenance required for years on end; these contemporary horizontal slats are worth every penny – even though they may cost more per square metre than traditional fencing solutions.