When it comes to impact and charm, carefully designed arbors make a statement. Craft in Wood has been making arbors for almost 50 years.
Garden arbors, wooden gazebos, and wooden pergolas can make a significant difference to the overall style and function of your yard. Whether standing alone or covered with climbing vines and flowers, these features add a striking focal point to your yard. The natural look and feel of wooden gazebos and pergolas can bring a sense of warmth and comfort to your outdoor living space, making them an excellent addition to any garden or backyard.
Dress up the plain picket fence with a stylish garden arbor. Place the arbor over an entrance or gate to instantly give it a more sophisticated, eye-catching look. Blending an arbour with a short picket fence makes the tall arbor structure especially striking.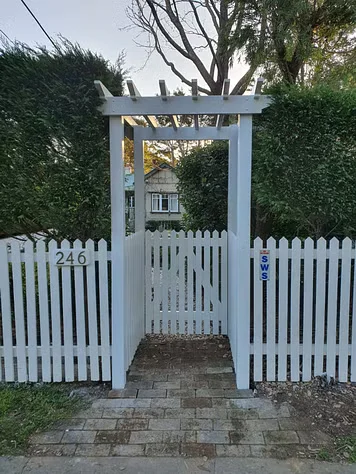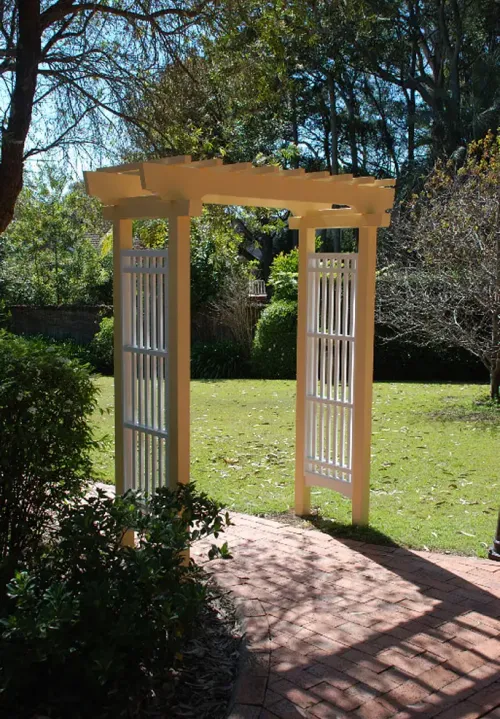 Placing a garden arbor (even a simple one) over your front walkway can dress up any front yard and make your entrance more memorable.
Garden arbors are a classic element in formal landscaping designs. Place an arbor over a walkway to your garden to instantly elevate its appearance.
Enhance the traditional look with carefully pruned hedges and symmetrical plantings.
To make your property stand out, add a pop of colour with a painted arbor. Use bold and bright colours to draw the eye or match your home's existing colour scheme for a unified look.
Lastly for the brave and the bold, a painted arbor using bold, bright colours can add that extra eye appeal.