We all love spending time outdoors. In the backyard under an open atmosphere with your family and loved ones close to nature, Quality times like this are ones to remember. But nobody wants people peeping in your activities and invading your privacy, which is why you need timber privacy screens.
Timber Privacy Screens are a great and affordable way to secure your property and restrict pedestrians and passersby to peep through.
Your Screens don't have to be boring, you can customise it with different natural to hardscaping materials to achieve added privacy with style.
Here are some customisation tips to help you personalise and style it creatively.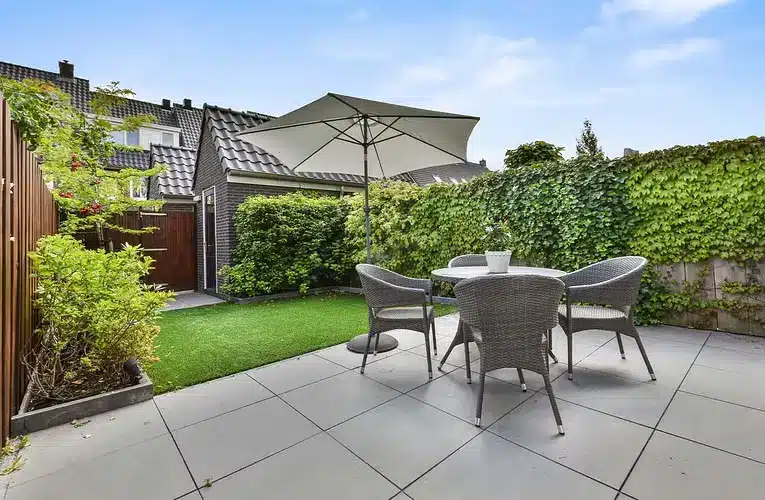 Backyard Trees.
Compliment your fence's style with backyard trees. They are a great source for privacy as well as trees can potentially screen your yard while adding in a proper shade in your backyard.
Trees that can grow wide, dense or tall make up a good privacy option. You can also group them or place them along with your timber privacy screen to add greenery along with extra protection.
Potted Plants are also a great choice for a lush and greenish appearance along with the beautiful wooden look of timber wood which complements pretty well. It is also a great ornamental choice for fence privacy screens in large patios and backyards.
Slatted Appearance.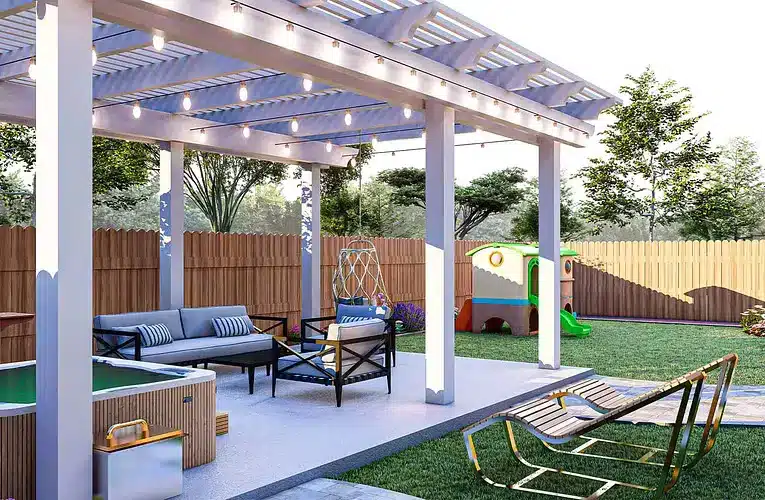 Slatted Appearance of Timber Privacy Screens look dashing and aesthetic. They are highly customisable with endless options of frames, channels and slat sizing to choose from – All available to ensure your privacy blends well with the look of your home.
Popular styles of such screens are generally horizontal or vertical. They can complement well with your backyard and with an installation of a shed, you can have your own specialised pergola with a dedicated corner that can be customised with a sitting area and decorations.
Layered Materials.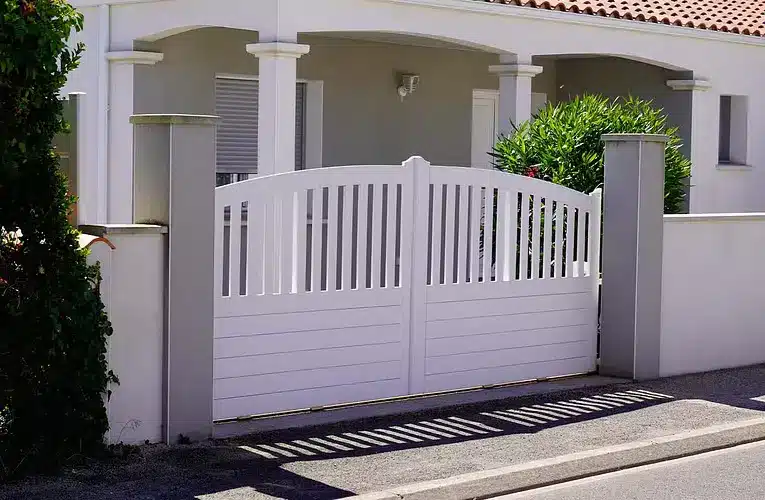 Timber wood mixed with other layered materials such as metal, stone or brick gives it an added dense layer that makes it more effective in absorbing sound waves from traffic and excessive noise.
This makes it more capable in not only blocking the transparency but also amplifying its soundproof abilities which previously might have not been possible with just individual material of wood.
A beautiful way to improve its appearance is to go for a weathered look. You can apply sanding down it and give it a chalk paint finish to achieve it on stone or brick materials.
Living Wall.
You can transform your privacy screen into your own living green oasis by adding plants and acrylic to it. There are numerous ways to customise such as adding plants, flowers, shrubs, pots, vines, fountains, lighting and transforming it into wooden pergolas with a proper shade. Some other great options you can use to customise –
Ornamental grasses such as reed that can grow fast and are easy to maintain. They can blend well with timber privacy screens.
Train hanging branches like trellises to bend and interweave in the screen, these can deliver a lush green appearance and also add to the privacy.
Wooden Lattice is a great look for the privacy screen option as well, they are affordable and fix one's gaze completely.
Easy tips to maintain your Privacy Screen.
Although your privacy screen doesn't require excessive maintenance, here are some quick and easy care tips to ensure longevity and pristine condition for years to come.
Fence Privacy Screen by Craft in Wood comes with a sealant effective to block out moisture and UV rays completely. You can apply it yourself on the screens for extra protection.
If you have customised it with living plants, don't forget to trim and water them regularly to make them stay fresh.
Avoid using harsh chemicals like bleach when cleaning as it can potentially damage the paint. Use a simple solution of salt and water or wipe it with a damp cloth.
If your screen is freestanding, stabilise it by anchoring it to the ground with concrete blocks or stakes so that it doesn't fall over as time passes.
Don't forget to experiment! It only takes little care and effort and don't let it hold you back from getting creative with it.
Conclusion.
To Conclude,
Timber Privacy screens are the best affordable and premium choice for proper protection from prying eyes and blend it well with the style of your home.
Looking to get one for your yard? Reach out to the Craft in Wood wood experts. From Screens to Pergolas, fences and gates Sydney wide – we do it all!
Contact Us today or Call us on our direct line – (02) 9476 5455